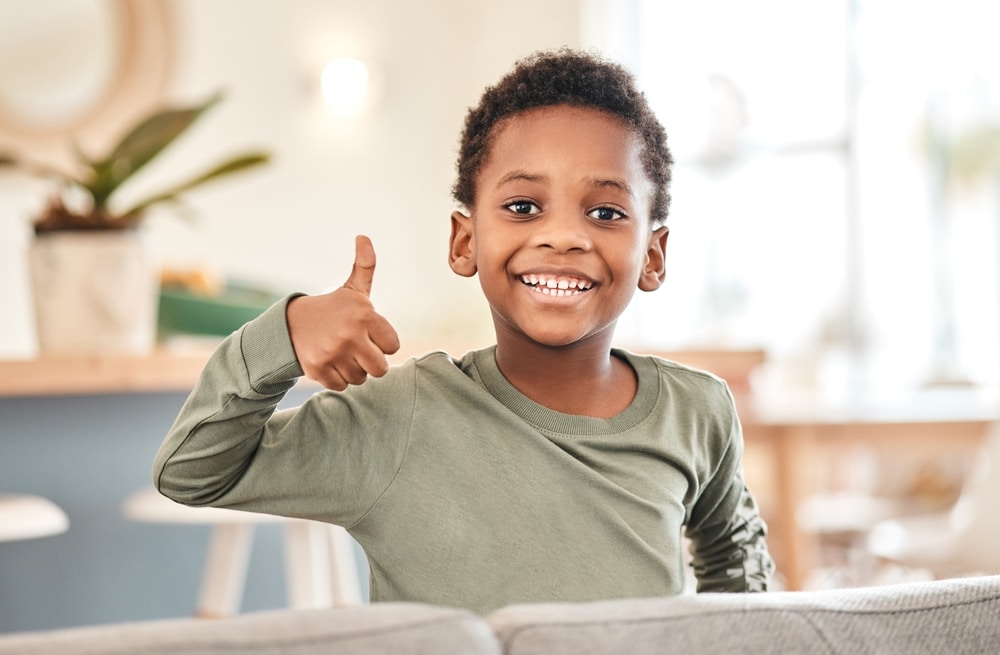 At Neeley Dental, we understand how important it is for children to practice good oral hygiene. We are proud to provide our patients with the best care possible and help them maintain healthy teeth and gums. Our team, led by Dr. Steven Neeley and Dr. Michael Litchfield, are dedicated to helping children of all ages learn healthy habits and develop a lifetime of good oral hygiene. Neeley Dental in Beaver, PA, is your go-to place for children's oral hygiene!
We understand that children are often intimidated by the dentist, so our team has created a fun and inviting atmosphere to make your child feel comfortable. We use kid-friendly language and provide educational materials to help your child understand the importance of brushing and flossing.
We also offer a wide range of services to keep your child's smile healthy. We provide regular check-ups and cleanings to ensure your child's teeth are free of plaque and cavities. We also offer fluoride treatments to help protect against cavities and sealants to protect the molars. If your child needs more advanced care, we offer a variety of restorative and cosmetic procedures to restore and enhance their smile.
Oral Hygiene Cleanings
At Neeley Dental, your children are in good hands with Dr. Neeley and Dr. Litchfield! They are gentle, experienced children's dentists who know just how to help your little ones get their teeth clean and healthy. Their friendly and knowledgeable hygienist staff will ensure that your children's teeth are sparkling clean and free of plaque. 
Getting your children's teeth cleaned is easy and painless at Neeley Dental. Your hygienist will thoroughly examine your children's teeth and gums, looking for any signs of decay or other problems. They may also take X-rays to get a better look at what's going on beneath the surface. Once they've identified any issues, they'll use specialized tools to gently remove any plaque and tartar that have built up on your children's teeth. 
At the end of the cleaning, your hygienist will apply a fluoride treatment to help strengthen your children's teeth and protect them from cavities. They'll also provide valuable tips and advice on taking care of your children's teeth at home, such as brushing and flossing regularly and avoiding sugary snacks. 
Dental Sealants
Dental sealants are a great way to keep your teeth healthy and strong. They are like a special coating that your dentist, Dr. Litchfield and Dr. Neeley, can put on your child's teeth to protect them from decay.
After their cleaning, he will use a special brush to apply the dental sealant to your child's teeth. The sealant helps to keep food, plaque, and bacteria from getting in the tiny crevices and grooves of your teeth. It will feel like a smooth, thin coating on their teeth.
The sealants are usually made of a plastic-like material that binds to teeth and helps protect them from decay. The sealants can sometimes last for several years, but it is essential to have regular check-ups with Dr. Litchfield and Dr. Neeley to make sure the sealants are doing their job.
Dental sealants are a great way to keep your child's teeth strong and healthy. With Dr. Litchfield and Dr. Neeley's help, you can ensure your teeth stay clean and decay-free!
Fluoride
Dental fluoride is found naturally in some foods and water, but we can also apply it directly to your teeth as a special fluoride treatment. This treatment is usually a foam, gel, or varnish applied to your child's teeth with a brush or swab. The fluoride helps protect the teeth from cavities and decay by strengthening the enamel, the hard outer layer of teeth. 
Children's Oral Hygiene in Beaver, PA
At Neeley Dental, we ensure our patients receive the best care possible. We are dedicated to helping your child maintain a healthy and beautiful smile for years to come. Please get in touch with us today for more information about our services and how we can help your child practice good oral hygiene.
We look forward to seeing you and your child soon!